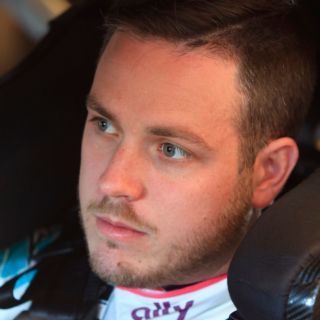 Sunday May 28, 2023
After missing the last three NASCAR Cup Series points-paying events due to a back injury sustained April 25, Alex Bowman makes his return during the longest race of the year in the Coca-Cola 600. 
Read More
Recent Headlines
05/21/23

Kyle Larson left no doubt as to who shined brightest in Sunday's NASCAR All-Star Race at North Wilkesboro Speedway. The iconic track's 27-year wait for NASCAR's return led to Larson pulling a remarkable weekend sweep – winning the NASCAR CRAFTSMAN Truck Series Tyson 250 on Saturday – and following it with a convincing All-Star Race win a day later.

05/20/23

Daniel Suarez and Chris Buescher will start Sunday's NASCAR All-Star Race on the front row, after the pair triumphed in their respective 60-lap heat races on Saturday night at North Wilkesboro Speedway.   

05/20/23

One day before Kyle Larson goes for his third NASCAR All-Star Race victory, Larson hopped in Spire Motorsports' No. 7 Chevrolet truck, flew to the front and avoided ruffling any feathers on his way to a convincing Tyson 250 win at North Wilkesboro Speedway.

05/20/23

Corey Heim will line up on the pole for the first NASCAR CRAFTSMAN Truck Series race at North Wilkesboro Speedway since he was born. 

Heim's No. 11 TRICON Garage Toyota captured the pole for Saturday's Tyson 250, the track's first Truck Series race since 1996 – six years prior to the 20-year-old driver's birth.
More News